Kekoldi Indigenous Reserve (1/2 day)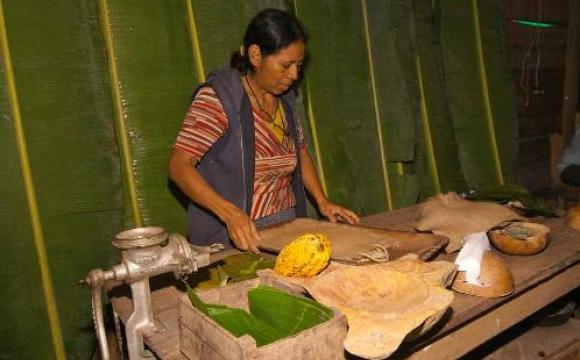 Duration: 4 Hours (approx.)
Location: Puerto Viejo, Limon Province
Product code: PQLL7B
The population of this reserve consists mostly of indigenous Bribri and Cabecar with their own clans and languages. Your guide will give you information about the community, its history, culture, and traditions.
This community is accessible only on foot. It is necessary to be in good physical condition and to wear appropriate foot gear like climbing boots, or rubber boots in the rainy season, or supportive running shoes in the dry season.
From this point you can see the Talamánca mountain chain, Panama, and the Sixaola valley, and the breaking waves up and down the coastline. In addition, this is a great place to observe the migratory habits of birds two seasons a year. Then, we will return and our bus will take you back to your hotel in Puerto Viejo or Cahuita.
Departure Time: 07:00 am.
Return Time: 12: 00 pm.
Pick up place: Your hotel in Puerto Viejo or Cahuita.
Level: Moderate to hard.
Includes: Transportation, experienced local guide and lunch.
Recommendation: Not suitable for pregnant women, children under 7 years old, or persons not in a good physical condition.
What to bring: Bottled water, snack, insect repellent, binoculars, long pants, hiking boots, and camera.